About Rocket Wash Express
Rocket Wash Express is committed to using the latest technologies, supplies, and practices to bring our customers the best car wash experience on the planet.
When you join our Unlimited Wash Club you can take your ride through a Rocket Wash Express tunnel as often as you like.
We use industry-leading technologies to ensure that our water supply is sustainable and the products we use won't hurt the environment.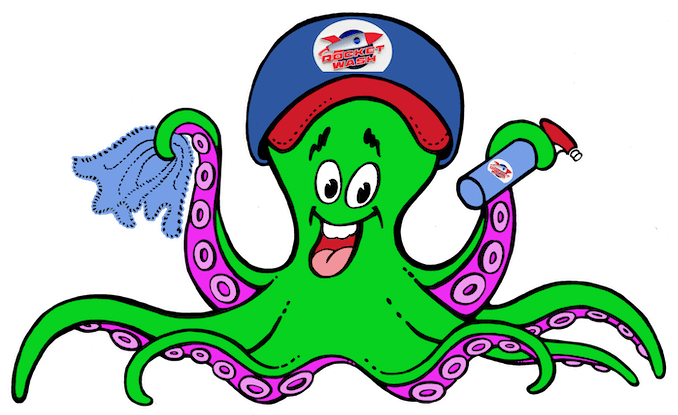 Frequently Asked Questions (FAQ)
What is the Unlimited Wash Club?
The Unlimited Wash Club is a membership service that enables you to wash your vehicle whenever you'd like for one low monthly fee. 
Do you offer a Family Plan?
Yes! Family plans are available on all memberships, excluding the Blast-Off membership. The cost for an additional vehicle on your qualifying plan, is $20 per vehicle, per month. To learn more complete the form and someone from our team will reach out soon.
Are there long-term contracts when I join?
There are no long-term contracts or cancellation fees. You can manage your account by clicking here.
Do each of the vehicles I own need its own membership?
Yes. Each car you wish to participate in the Unlimited Wash Club must have its own unique Unlimited Wash Club account and license plate. Additional cars are eligible for our Family Plan discount.
Does the Unlimited Wash Club charge my credit or debit card on a monthly basis?
Yes, your card will be charged on the same date every month.
How do I cancel my Unlimited Wash Club membership?
You can easily manage and/or cancel your membership by using our online Manage Membership form or by stopping by the wash and asking one of our team members for assistance.
How do I sign up for the Unlimited Wash Club?
Does my Unlimited Wash Club membership work at all Rocket Wash Car Washes?
Your Unlimited Wash Club membership only works at the Rocket Wash Express Wash locations. To view all Express Wash locations, use the Locations Map on our home page. 
How often can I wash my vehicle?
Can I use my Unlimited Wash Club membership for multiple vehicles?
Your membership is for your vehicle only, but you can add another vehicle(s) at a discount by signing up for a Family Plan.
What if my vehicle is damaged?
We are responsible for providing high-quality equipment for your car wash experience. Damage caused for any other reason is the responsibility of the owner of the vehicle who assumes all liability upon entering the car wash.
When will I be billed for my Unlimited Wash Club membership?
Your credit card will be billed each month on the same date as your sign-up date.
Help! My question is not listed here.
We love to help our customers. To contact us, use the form at the top of this page. 
Can I transfer my Unlimited Wash Club membership to a different vehicle?
Yes! To do this, visit your local Rocket Wash Express location for assistance, or use the Manage Membership form. 
How do I pay for my Unlimited Wash Club membership?
Your credit card will automatically be charged the membership fee each month. To get your car washed, simply show up and our pay station will recognize you by your license plate.
What size vehicle fits the car wash tunnel?
Vehicles must be 7'2″ or shorter, wheels and tires must be no wider than 13 inches, and the total vehicle width must be less than 84 inches.
When are Rocket Wash car wash locations closed?
The Locations page provides details about the hours for each location. Click on a location on the map or use the search function to pull up that location's information card.